Maui is a bag full of wonder. Offering a diverse set of activities and tours – likes of which are unique to Maui – make it one of the most sought after destinations in the world. From the dense rainforests of Hana to the sun-drenched beaches of Kihei and the spectacular landscapes of Haleakala Crater, you're sure to find something to stimulate your adventurous spirit or calm your weary mind. 
Have questions? Call us direct at 808-879-6284 or email escape@aliiresorts.com
Aloha Package
Schedule a one location shoot for you and your family or a significant. Be amazed by Frank's ability to capture that perfect moment, for a memory that will last a lifetime. See all images online, or by print, perfect for sharing with family and friends.
Maui Hour Package
Looking to capture the whole family? Book your Maui Package Shoot, perfect for groups of 8 or more. See all images online, or by print, perfect for sharing with family and friends. Dress up and smile bright for a memorable photoshoot!
Hana Rainforest Adventure
The Road to Hana features tropical and lush scenery from start to finish. Learn about the history, myths, and legends from Maui's past as our expert guides will ensure an educational experience that will last a lifetime.
West Maui Mountains Adventure
Join us on a fun-filled day exploring West Maui's lush and tropical Mountain Range. From tropical rainforests to the edges of some of Maui's highest sea cliffs, let us show you a different side of Maui like no one else can.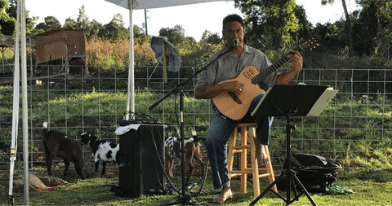 Sunset Maui Goat Yoga with Live Music
Maui Goat Yoga is much more than just a yoga class — it's about removing yourself from day to day stress and anxiety and focusing on optimistic and happy thoughts and feelings, surrounded by our lovely goats!
Maui Goat Yoga with Our Miniature Goats
It's about health, wellness, smiles…and goats! Find relief from day to day stress and find happiness with our miniature goats. They are very friendly and love to cuddle and play with guests both during and after class.
Taste of Maui Tour
Guided driving tour of Maui centering on the history of agriculture on Maui and how it has shaped the island's modern culinary culture! Enjoy hand roasted coffee or Tea by Mill House Roasting Co. Stop by today!
Upcountry Tasting Tour
Experience an exclusive, Private Tour and Tasting @ MauiWine. Enjoy lunch at Ulupalakua Ranch and explore Alii Kula Lavender. Prepare for a day full of tasteful treats and majestic views. We will see you soon!
West Maui Adventures
Stroll through the historical town of Lahaina, and whale watch or "surfer-watch" from shore (during the winter months). Be able to stop at breathtaking scenic points surrounded by native vegetation, and immerse yourself in refreshing tide pools.
"Best of" Road to Hana – Private Guided Tour
Enjoy hiking through lush jungle and bamboo forests and swim in or jump off pristine waterfalls. Taste fresh banana bread, coconut ice cream, fresh tropical fruit and admire the rugged lava coastline and go on a scavenger hunt in the tide pools!
Upcountry & North Shore Sightseeing Tour
Explore Maui's incredible diversity of landscapes and climate. Enjoy locally-grown coffee and decadent pastries, and stroll through a lavender farm or botanical garden. Visit a local organic farm and pick your own strawberries or pumpkins (seasonal).
Haleakala Downhill Self-Guided Bike Tour
This will be the easiest most picturesque 26 mile bike ride you'll ever experience as it's almost entirely downhill. There are photo opportunities at almost every turn in the road with sweeping vistas of the slopes of Haleakala and the coast below.
Downhill Bike Rental to Haleakala
In addition to our Haleakala Downhill bike tour, we also offer a bike rental option in which you can come to our shop in Paia and rent mountain bikes for a self-guided tour of Maui's Haleakala volcano. With this option, you can rent all the equipment that we normally use in the biking tours (mountain bike, helmet, rain/wind gear, backpack, map, bike lock and vehicle bike rack), and make your way to the top of Haleakala on your own.
4 Line Side By Side Zipline Tour
Our 4 Line Zip Tour offers thrilling fun and excitement as you zip over trees, gulches and green ranch land on the slopes of Haleakala. Going 2 at a time, side-by-side on our dual-line course, you'll zip 4 unique lines ranging from 420 feet to over 1000 feet long, and at (impressive) heights ranging from 42 feet to almost 200 feet above the ground. Don't forget to take in the beautiful mountain and ocean views!
5 Line Side By Side Zipline Tour
Our premier 5 Line Zip Tour will have you smiling for days! You will soar high above the Ranch, zipping down a 1420-foot line to the base of Piiholo Hill. From there, a Ranch vehicle is waiting to take you to the top where you'll enjoy breathtaking 360-degree views of Maui. Your final zip is an exhilarating grand finale: Maui's longest side-by-side zipline that is more than half a mile long and at times 600 feet high!
Canopy 7 Line – Zipline Tour
Our 7 Line Treetop Tour begins as you soar high above the Kahakapao Valley on the first two lines. You will then traverse a canopy bridge to the next platform that is over 75 feet above the forest floor! Your third zip quickly swoops you down deep into the valley. This line features a cutting-edge magnetic braking system to assist you as you come in for the perfect landing!
Bike & Zipline Combo
Beginning outside the National Park entrance at 6,500 feet elevation. You will start your downhill adventure with Maui Mountain Riders cruising at your own pace for 23 miles. You will then join us for our premium 5 line course which offers the longest side by side zipline in the state of Hawaii with ocean and mountain views of Maui. Piiholo Zipline was voted the best land activity for the past 3 years!
Polaris Slingshot
Explore Maui amazing roads and views in style! Zip through the Hawaiian landscape in a current model year, low mileage Polaris Slingshot. Navigation, Rockford Fosgate Bluetooth stereo systems, upgraded comfortable seats, and lockable storage are standard on our fleet. They drive just like a car and no special licenses is required. Definitely the ultimate joyride!
Haleakala Volcano Summit Adventure Tour
The climb to the top is breathtaking with the Slingshots' unobstructed views!! Near the top you look down into a crater that is 2 miles wide and 7 miles long. From the summit you have a 360 degree view of Maui, the ocean and neighbor islands.
Road to Hana Adventure Tour
Simply the #1 way to experience the Road to Hana! Our Polaris Slingshots give you the ultimate Hana Adventure. You will experience the mist of the waterfalls on your face and the smells of the tropical plants along the way.
The Maui Butterfly Farm Tour – Private Tour
Our private farm tours are now available and take place ​at The Maui Butt​erfly Farm on lower Olinda Road just outside of Makawao Town. Come visit with our butterflies, caterpillars, Jackson chameleons, critters and geckos!