Haleakala Crater is the most popular attraction on Maui, drawing over a million visitors to its slopes each year.
Its popularity comes as no surprise. Rising 10,023 feet above sea level, Haleakala dominates Maui's landscape. The mountain's volcanic crater has inspired countless Hawaiian legends— its otherworldly depths an infinite source of awe.
Haleakala's beauty even earned praise from some of the most prolific writers of the 20th century, like Jack London and Mark Twain. Twain called the crater at sunrise the "sublimest spectacle" he had ever seen.
Visiting this towering mountain is a must-do on Maui. We've compiled a comprehensive guide and itinerary to ensure you make the most of your Haleakala adventure.
Things To Know Before You Go
Location
Haleakala National Park is separated into two districts: the Summit District and the Kipahulu District. It's important not to get the two confused.
Haleakala's famous crater is located in the summit district— accessed from Upcountry via a long, winding mountain road. This is the most popular district in Haleakala National Park and where you will go for Haleakala sunrise or sunset.
The Kipahulu District is located on Maui's eastern tip, in a remote area on the road to Hana. This is where the popular Pipiwai Trail is located.
In both districts, there is no food, water, or gasoline. You will need to come prepared with a full gas tank and plenty of water and snacks.
Altitude
The altitude in Haleakala National Park's summit district ranges from 7,000 feet to over 10,000. This can make walking and hiking in the park more challenging than usual. Stay hydrated and be on guard for symptoms of altitude sickness.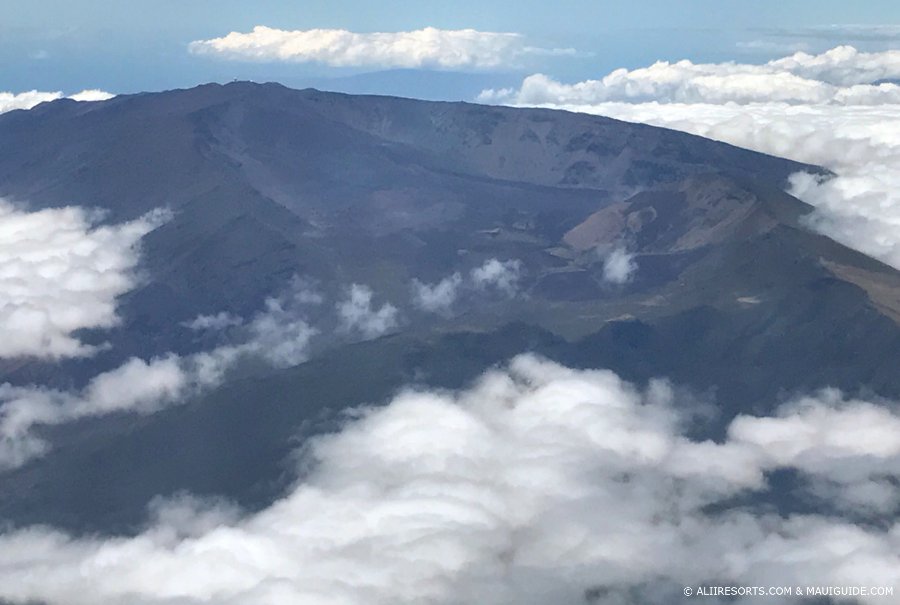 Sunrise Reservations
If you're planning on visiting Haleakala Crater for sunrise, you will need a reservation. Reservations to enter the park between 3 a.m. and 7 a.m. have been required since 2017. No reservations are required at sunset, but you might be turned away from the summit if parking fills up. It's best to get there as early as possible to secure a parking spot.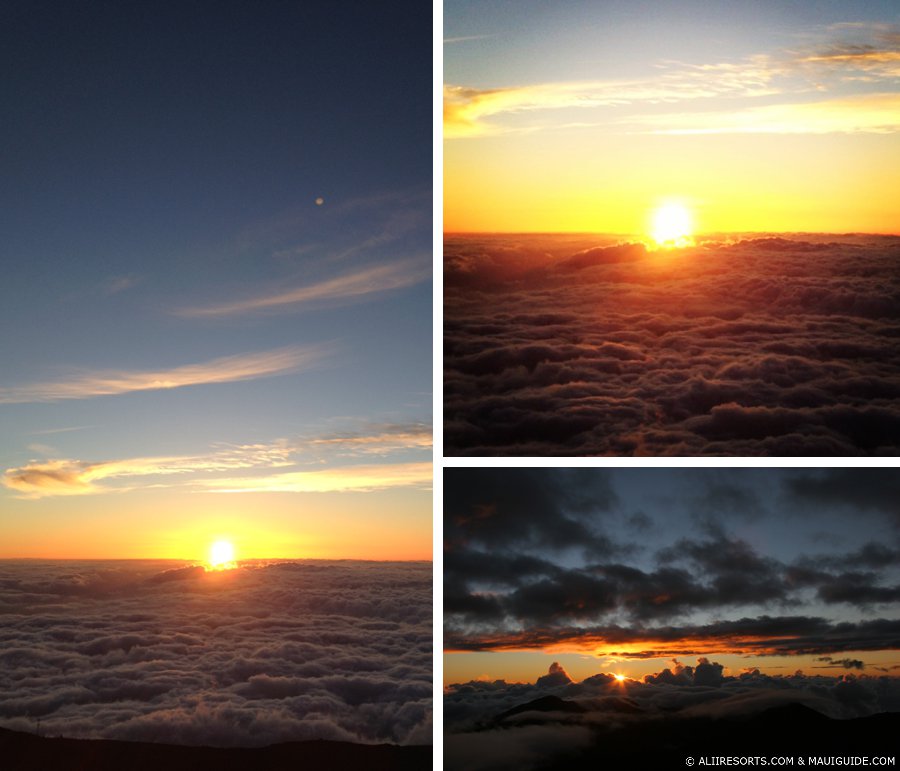 The Best Time To Visit
There is no bad time to visit Haleakala, but winter weather at the summit can be extreme — and sometimes even results in park closures. Summer usually yields better weather. But summer is high season, and the park might be more crowded than usual during this time.
Getting to the Park
There is no public transportation to the park, so you will need to rent a car or take a tour.
Driving to the park is easy — albeit time-consuming. From South Maui, the drive takes about 2.5 hours one way and three or more hours from West Maui.
To get to the park, make your way Upcountry to route 377 — Kekaulike Avenue or Haleakala Highway, depending on which direction you're coming from. From there, turn onto route 378. This road will take you all the way to the summit.
The route to the summit is well-maintained, with two lanes. However, the winding switchbacks, steep drop-offs, blind corners, and lack of guardrails can make the drive nerve-wracking for some.
Fog, ice, and animals like cattle, goats and nenes are common hazards on the road. Haleakala Highway is also popular among cyclists, so it's important to drive attentively and take your time. The route is dotted with pullouts and drivers are encouraged to give way to faster traffic.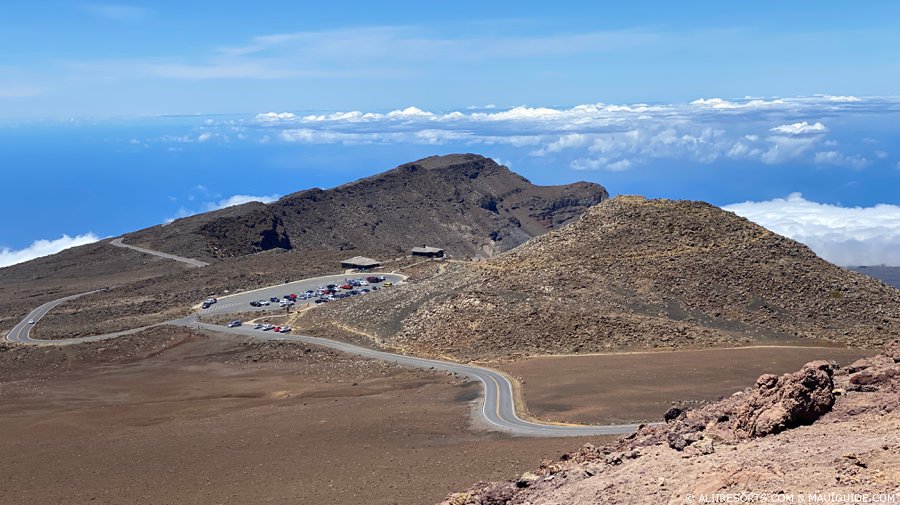 Haleakala Weather
The weather at Haleakala is temperamental and hard to predict. Conditions can change at the drop of a hat, so it's almost impossible to know what to expect.
On average, year-round summit temperatures range from below freezing to highs near 65 F. The weather will often feel colder due to wind chill.
When visiting Haleakala, dress in layers and prepare for a range of temperatures. If you're going for sunrise or sunset, be prepared for extremely cold weather.
During winter, the summit of Haleakala sees occasional snow, hail, and ice. It's not uncommon for the summit to close due to extreme weather, so check for weather updates and closures on the national park website before making the drive.
What to Pack
Layers: Dress in layers to prepare for hot and extremely cold temperatures.
Warm Clothes: Warm clothes are a must if you're going to Haleakala for sunrise or sunset. You'll need a heavy jacket, pants, socks, a beanie, and gloves (if you have them). Be prepared for temperatures in the 30s and 40s with wind chill.
Food and Water: There is no food or water available for purchase in the park. Pack an ample supply.
Comfortable Shoes: Hiking trails abound in Haleakala National Park. Wear comfortable shoes if you plan on hiking.
Sunscreen: For every 1000 feet of elevation gain, the intensity of UV rays increases by 8-10 percent. Pack sunscreen, and lots of it! And since you'll also be using it on the ocean, buy reef-safe sunscreen.
Credit Card: All park visitors must purchase a recreational use pass to enter Haleakala National Park. Passes cost $30 per vehicle and are good for three days for use at the summit district and the Kipahulu district. Passes can be purchased online or with a credit card at the park entrance.
Cooler: Since there is no food or drink at Haleakala, it's a good idea to pack a cooler, especially if you're spending a full or half day in the park. Load up on water, cold drinks, snacks, and sandwiches before you go.
Camera: Trust us, you'll want to take plenty of pictures!
Haleakala Itinerary
Make the most out of your Haleakala day with this comprehensive itinerary.
11:30 p.m. – Departure
Depart your Ali'i Resorts rental and head Upcountry.
12:00 p.m. – Stock Up On Food and Drinks
Stop in the Upcountry town of Pukalani to stock up on food and drinks. Foodland is a great place to stock up. Foodland is Hawaii's version of Safeway, and here you can purchase sandwiches, baked goods, sushi, poke, and other hot bar items like chicken tenders and potato wedges.
Pukalani Superette is another great option, located just up the street from Foodland. This locally owned grocery store has been around for close to a century. It's a bit smaller than Foodland, but there is a great hot bar selection with local eats like chow fun, chili chicken, and fried rice. You can also find deli sandwiches, local pastries, drinks, and snacks here.
1:15 p.m. – Arrive at Hosmer Grove
From Pukalani, it's about a 30-40 minute drive to the entrance of Haleakala National Park.
Just a few meters beyond the park entrance on the left-hand side is a road that leads to Hosmer Grove— home to a camping area and nature walk nestled among conifers and eucalyptus.
The short, half-mile nature walk is a great first stop in Haleakala National Park and will help you acclimate to the altitude. You'll also find a host of native flora and fauna in Hosmer Grove, like blossoming ohia lehua trees and scarlet honeycreepers.
Spend about 45 minutes here before continuing on to the summit.
2:30 p.m. – Arrive at Haleakala Summit
From Hosmer Grove, it's roughly another 30-minute ascent to Haleakala Summit.
Drive past the visitor center at 9,740 feet and continue on to the pavilion at the summit. From here, you can take in sweeping views of the island below, the bulbous telescopes of 'Science City' to the west, and the towering peaks of Mauna Kea and Mauna Loa to the south— if it's clear enough.
3:00 p.m. – Descend to the Summit Visitor Center
Hop back in the rental and make the two-minute drive down to the Summit Visitor Center. This is where you'll keep your car until sunset.
The Summit Visitor Center is perched on the rim of Haleakala Crater. Here you can take in incredible views of the crater and the colorful quilt of cinder cones and sand that blanket the crater floor.
This Visitor Center is also a great place to learn more about Haleakala, with informative displays and helpful rangers willing and ready to answer questions. Restrooms are also located here.
3:30 p.m. – Take a Hike on Keoneheehee (Sliding Sands Trail)
Haleakala is a backcountry hiker's dream come true. Miles of hiking trails snake throughout the crater, leading to remote cabins and campgrounds within the park. One particularly challenging trail even leads to the coast!
To get a taste of hiking Haleakala Crater, go for a short hike on Keoneheehee (Sliding Sands) Trail. The trailhead is located on the opposite end of the parking lot from the Summit Visitor Center.
The Sliding Sands Trail descends 2,800 feet to the floor of Haleakala's immense basin. However, most people opt to hike the trail's first half-mile to a mile. The high elevation and slippery sands make for slow going, and ascending back to the parking lot usually takes twice as long as the descent.
But the good news is, you don't need to go far to appreciate the might and majesty of Haleakala Crater.  Stick to walking just a short while.  You'll still get to experience the 100% quiet and peace of the crater without others around.
5:30 p.m. – Get Ready For Sunset
The park will start to get very crowded in the hour leading up to sunset, and you'll be grateful you secured a parking spot. Take this time to relax after your hike, maybe enjoy a snack, then find a place to set up for sunset.
The best place to watch the sunset from the Summit Visitor Center is along the northwestern railing, with views that overlook the entire island.
7:30 p.m. – Stick Around For Stargazing
After the sun has set and the crowds disperse, stick around for stargazing. The thin atmosphere and lack of light pollution make Haleakala's lofty peaks one of the best places in the world to gaze into the cosmos— why do you think there are so many telescopes up there?!
Be sure to wait until the last light of day has faded for the best views. A star map or stargazing app will come in handy, so you know what constellations and planets you are looking at.
There's only one disadvantage to staying for stargazing at Haleakala: after the long drive back down to sea level, you'll be hard-pressed to find somewhere for dinner. Most restaurants on Maui close between 8 and 10 p.m.
Fortunately, most of Ali'i Resort's units have kitchens, so you can easily whip something up for yourself when you get back to your accommodation.
We hope to see you here on Maui soon, exploring Haleakala National Park and all of the other wondrous locations on the Valley Isle. Mahalo for reading!