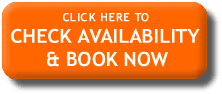 Ali'i Resorts is proud to announce our 2013 Certificate of Excellence from TripAdvisor. This award celebrates hospitality excellence and is given only to establishments that consistently achieve outstanding traveler reviews on TripAdvisor.
To qualify for this Certificate of Excellence, businesses must maintain an overall rating of four or higher, out of a possible five, as reviewed by travelers on TripAdvisor. Additional criteria include the volume of reviews received within the last 12 months.
"The Certificate of Excellence award provides top performing establishments the recognition they deserve, based on feedback from those who matter most – their customers." – CEO and President Stephen Kaufer
See our most recent 5 star reviews.
"Best of 35 years of rentals in Maui"
Location perfect. On Kam 2 beach…watch sea turtles swim by from your lanai. Stunning views, beautiful, clean condo, appliance issue fixed immediately. I will never stay anywhere but here from here on.
"Wish we could have stayed longer!!"
Ali'i Resorts, LLC is on top of their game. Our whole experience was easy and professional from the start. When we arrived, our greeter Dora filled us in on our condo then made arrangements for our luau that work with our schedule. She, like others, was professional and helpful to assure our stay was smooth and enjoyable.
"Beautiful grounds, amenities, condos, and service"
We have stayed at the Wailea Elua for the past three years. We first rented a one-bedroom for two weeks, then a two-bedroom/two bath for three weeks for the next two years. The units were nicely decorated and had ocean views. Daily maid service was great. The grounds are beautiful and the location of the complex on the beach can't be beaten. You can spend time one the beach or by one of the two pools. The larger pool overlooks the ocean/beach and is very relaxing, with all the lounge chairs and umbrellas. An Ali'i Resort representative meet us on arrival and helped us settle in. Can't say enough good things about this place or the management.
We will stay with Ali'i Resorts for future trips and will recommend to our friends this experience.
Thank you Ali'i Resorts and staff!!
"Fantastic location!!!"
Condo offered all amenities needed. It was wonderful having a full kitchen. The best part is the location. We were able to walk out of our sliding glass door and just steps from the pool and a few more feet to the ocean. The beach access is wonderful and never too crowded. Perfect spot to watch the sunset. Plenty of restaurants and stores within walking distance. Staff is very friendly and welcoming. Grounds are spotless and quiet.
"Great week relaxing in comfort and watching the sunset"
This is the second time we have relied on Ali'i Resorts to find us the perfect rental for our annual Thanksgiving trip to Maui. Ali'i staff helped me pick this Unit, communicated with me throughout the months, greeted us warmly and the Unit was spotless and comfortable. We were easy walking distance to the beach and the putting green and tennis courts were across from our Unit. The kitchen and bathrooms had been updated and the beds and living room furniture were very comfortable. The lanai was generous and afforded a great view of the sunset. We will definitely be back next year.