Summer is such an amazing time of year, the perfect time to renew, restore and re balance yourself. Why not make this year's summer vacation all about Maui! With impressive wildlife fascinating culture and rich history this island is full of endless breathtaking adventure. From hula to luau's, to beach yoga to stand up paddle boarding (SUP) there is no doubt you will love the soul stirring adventure of your Maui, Hawaii island vacation. Maui was rated #1 by US News in March 2014 and we think you should come see why http://travel.usnews.com/Maui_HI/Travel_Tips/. Plus, three of our beaches were rated in the top ten by Trip Advisors Travelers Choice Awards.
Maui truly is suited for any of your swimming, surfing, boogie boarding or just lounging in the sand needs. With an abundance of choices for world class golf along coastal fairways to snorkeling enchanting coral reefs or summiting the ever astounding Haleakala, you will discover the serenity you deserve.
Here's how Maui's summer events are lining up for 2014.
May 2014
Maui Onion Festival at Whalers Village May 3rd, 2014
Maui Friday Town Parties
Maui Musical Festivals
June 2014
Maui's Film Festival (June 4th,-8th 2014)
Kapalua Wine & Food Festival (June 12th, 2014)
Hawaiian Slack Key Guitar Festival "Maui Style" (23rd Annual June 22nd, 2014)
Maui Friday Town Parties
July
Hawaiian Music Series in Lahaina
Maui Friday Town Parties
August
Hawaiian Music Series in Lahaina
Maui Friday Town Parties
Summer promotions and the calm months of May and September are when you see the best
deals of the year for Maui accommodations. Stay on the beach for a song and try on luxury and opulence for super savings. Yes, even the highest end condos are the lower in price this
season!
Can't decide where to stay? Need local on island expertise? No problem, Ali'i Resorts is happy to accommodate what you desire most, a muchneeded downtime. Call us today and see how we can help you have a great summer vacation at a value that will still let you come back again next year.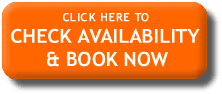 OR CALL NOW!  1-866-572-2664