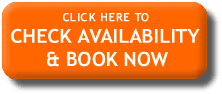 Why It Makes Sense to Rent A Condo for Your Hawaiian Vacation
Summer is quickly coming to an end, which means less time to treat yourself and your family to an unforgettable vacation before the kiddos have to go back to school. If you've had your eye set on Maui, then you have excellent taste. Maui's Gold Coast area of Kihei and Wailea-Makena offers pristine beaches, azure ocean waters, and plenty of activities that will appeal to children and adults alike. But before you can start curling your toes into the warm sands, you first have to decide on accommodations.
Condo vs. Hotel
When booking travel for a relaxing getaway to Maui, your first instinct might be to start looking at hotels. While Maui offers many fine hotels, have you ever considered renting a condo in Kihei or Wailea-Makena instead? A condo rental offers many benefits that seasoned and first time traveler can really appreciate.
Your Home Away From Home
No matter how beautiful a hotel is, it still feels like…well, a hotel. A condo is literally like a home away from home. This is a private homestead where you and your family can rest and relax between adventures. Condos offer privacy and a more natural living environment.
Your Own Kitchen!
If you plan on staying in Maui for more than a couple of days, you may not want to go out to eat for every meal. The beauty of a condo rental is that you can enjoy a fully functional kitchen. No more poorly stocked breakfast buffets! A kitchen means you can eat when you feel like it and cook your own meals. This can be particularly important if anyone in your family has food allergies, or if you want to stick to a specific diet plan. And having a real refrigerator means you can save the leftovers from your meal out and still have room for more than just one bottle of water – try that with a mini-fridge!
Keep The Family Together
You probably want to keep your children close but not too close during your vacation. Hotels may not be able to accommodate all of your needs. For instance, do you want to pay for a second, even a third room to give your children privacy? That cost will add up quickly. On the other hand, your vacation might be a little cramped to say the least if you try to fit your entire group into a single hotel room. A condo rental can keep all your family members close while also giving you each the space you need. Your children will be able to enjoy privacy while still being under your watchful eye. A condo rental is also a great idea if you want to bring along extended family member or a nanny for the children.
Amazingly Affordable
Bringing an entire family down to Hawaii isn't cheap! You want to have a good time but also be smart with your funds. Many families assume that private condos are much more expensive than hotel rooms and don't even bother looking at condo options.
The truth is that condo rentals can be amazingly affordable, and the benefits they offer more than make up for the cost difference withhotels. Depending on when you book and the specific location you request, you can rent a 2 bedroom / 2 bath condo for less than $200 a night through Ali'i Resorts.
At Ali'i Resorts we offer beautiful rental condos in prime locations all along the coast in Kihei and Wailea-Makena. We work within most budgets.
If you are coming all the way to Maui for a vacation this summer, make it a true treat. Consider renting a condo so you have a luxury "home away from home" during your time here.
Call our on island experts at 866-572-2664 to book the perfect vacation space for you!