Does travel in the post-COVID shutdown world make you leery? Just thinking about getting on a plane or renting a hotel room in the wake of the coronavirus is enough to make you stuff your luggage full of Handi Wipes, Purell and a full hazmat suit. That's how it feels, at least. 
With COVID-19 restrictions beginning to be lifted on Maui, wayfarers are rethinking old travel habits and altering their future travel plans. Vacationers are seeking peace of mind in the wake of the pandemic, and Hawaiian resorts are responding by implementing more stringent standards of cleaning, social distancing requirements and other safety protocols to help keep guests safe. 
In Hawaii, many vacationers are opting for a rental property rather than a traditional hotel room because it provides more space and separation from other travelers. In the age of coronavirus, a vacation rental can mitigate risks and prevent the transmission of germs among staff and guests. 
Vacation rentals present less foot traffic than hotels and have fewer common spaces that are frequented by guests. At a traditional hotel, guests use the same main entrance door, entryway, front desk area, elevator, stairs, doorknobs and common spaces – so there are lots of hot spots for germs.  Simply put, it's difficult to avoid contact with other guests, not to mention the staff. 
On the flip side, a vacation rental is often located in a separate structure or a smaller building and secluded from other residences, so there's less traffic, minimal interaction between traveling parties and a lot less hands touching things. Guests who stay in a vacation rental will have more room to move freely because rentals are typically larger than a hotel room. For example, vacation rentals at Ali'i Resorts on Maui provide multiple bedrooms and bathrooms, a full kitchen and dining area, a main living area and may include an outdoor patio or lanai with ocean or island views.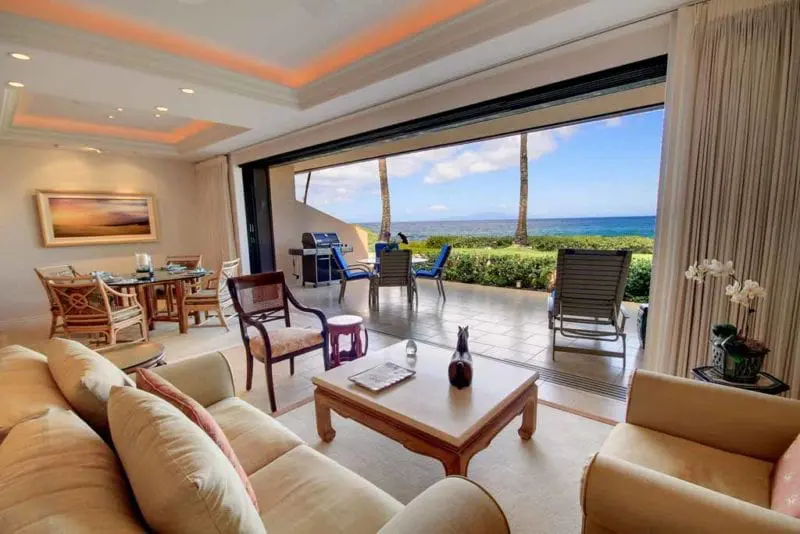 At a traditional hotel, guests typically stay for a shorter amount of time than a vacation rental. While one hotel room may see multiple guests in the room night after night, a vacation rental is usually for a longer stay, like a week, multiple weeks or even a month.  Less guest turnover means fewer guests over time and less germs and hands touching stuff. 
To cope with COVID concerns, Ali'i Resorts has launched an enhanced AlohaSafeStay program that includes touchless check-in, no crowded common areas and CDC (Center for Disease Control) and VRHP (Vacation Rental Housekeeping Professional) backed enhanced cleaning procedures for all condos. The new, rigorous standards are designed to improve the guest experience at the resort and have been added to the hotel's impressive list of amenities that includes a pre-check in-condo inspection, a full concierge and activity services.
Vacation rentals at Ali'i Resorts give ease of access to all that Maui has to offer, including breathtaking whale watching, spotless sandy beaches, majestic views and the beautiful Hawaiian Pacific Ocean. Rated 5 stars by TripAdvisor, vacationers love the Alii Resorts Maui destination because of its rare combination of island lifestyle, privacy, excellence and guest service.